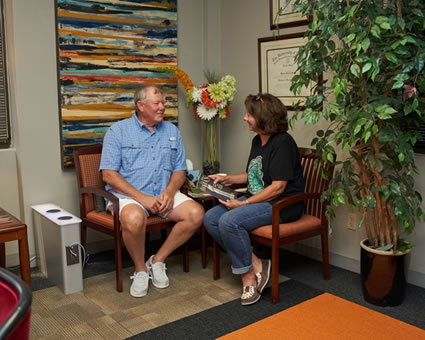 The Masters Dental Group Reviews
What Our San Antonio Patients Say
At The Masters Dental Group we love when patients share with us their feedback and comments after dental care. Please read our patient testimonials below to see what other people have achieved through their tailored treatment plans with us.
Share your stories too! Click here to send us your feedback so that we can help to spread the word about the benefits of quality dental care.
For more information, or to schedule an appointment contact us today.


Exceeds Expectations
I've spent my whole life with dental issues of some kind. I've been to a lot of practices over the years and this one, by far, surpasses all expectations. You will not be disappointed!
–Tammy F.
Very Satisfied
My daughter had to have a crown lengthening procedure and while I was extremely worried Dr Masters provided me with all the info I needed to understand the before, during and after. Walked out extremely satisfied with her level of confidence and ensuring my daughter was comfortable. I am very satisfied with the level of professionalism and compassion from her and her team. My daughter recovered nicely and her teeth look beautiful!
–Crystal L.
Highly Recommend
Hands down the BEST dental practice in San Antonio and arguably Texas. Dr. Woods, Dr. Masters, Dr. Vickers and staff are FANTASTIC – I highly recommend!
–Gabriel C.
Wonderful Visit
I'm so glad I was referred to Masters Dental Group. Dr Masters and the entire staff made me feel welcome and treated me with respect. They are professional, caring, personable and non-judgemental. Also, I found the treatment plan and prices to be very reasonable. Thanks so much for a wonderful visit today!
–Felicia C.
So Personal
Dr. Masters is amazing! From the very beginning consult to procedure to follow-up! She explained, planned the best for my comfort and satisfaction, and is so personal. I don't like dental work, but I'm so glad she was my doctor!
–Vicki B.
Caring and Professional
It was reassuring to have such a caring, professional, knowledgeable and confident group. They were all concerned with solving my dental problems.
–Myra S.

The Masters Dental Group Reviews | (210) 349-4424