Periodontics in
San Antonio
Gum problems are never fun to deal with, but at
The Masters Dental Group
, we do our best to help ease your concerns and put a big smile back on your face.
Dr. Masters
has years of experience helping people just like you-she can't wait to meet you and work toward achieving your smile goals.
What is Periodontal Disease?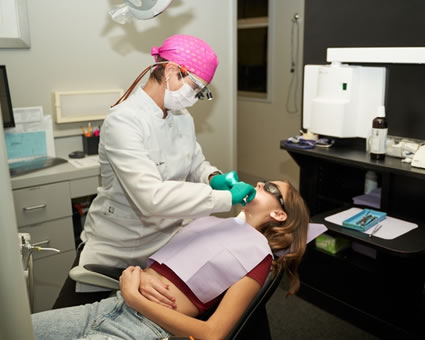 Periodontal disease is a common inflammatory condition of the gums, characterized by loose teeth, bad breath, and bleeding gums. Left untreated, it may also affect overall systemic health. While it may result from a hereditary condition in some patients, poor oral care is usually the cause.
Stages of Disease
Did you know your mouth is home to good and bad bacteria? Gum problems occur when the bad bacteria multiplies, allowing toxins to build-up.
The first stage of the disease is Gingivitis, which exhibits red, inflamed gums that may bleed during brushing. If caught early, gingivitis is reversible, with no damage to the bone tissue. Once our periodontist removes the plaque deposits, gingivitis is usually cured.
With periodontitis, which is more advanced, gums may have already pulled away from the teeth forming pockets, which can make the bone fragile. When the toxic build-up reaches higher levels, the teeth lose their support, start to shift, and may even fall out.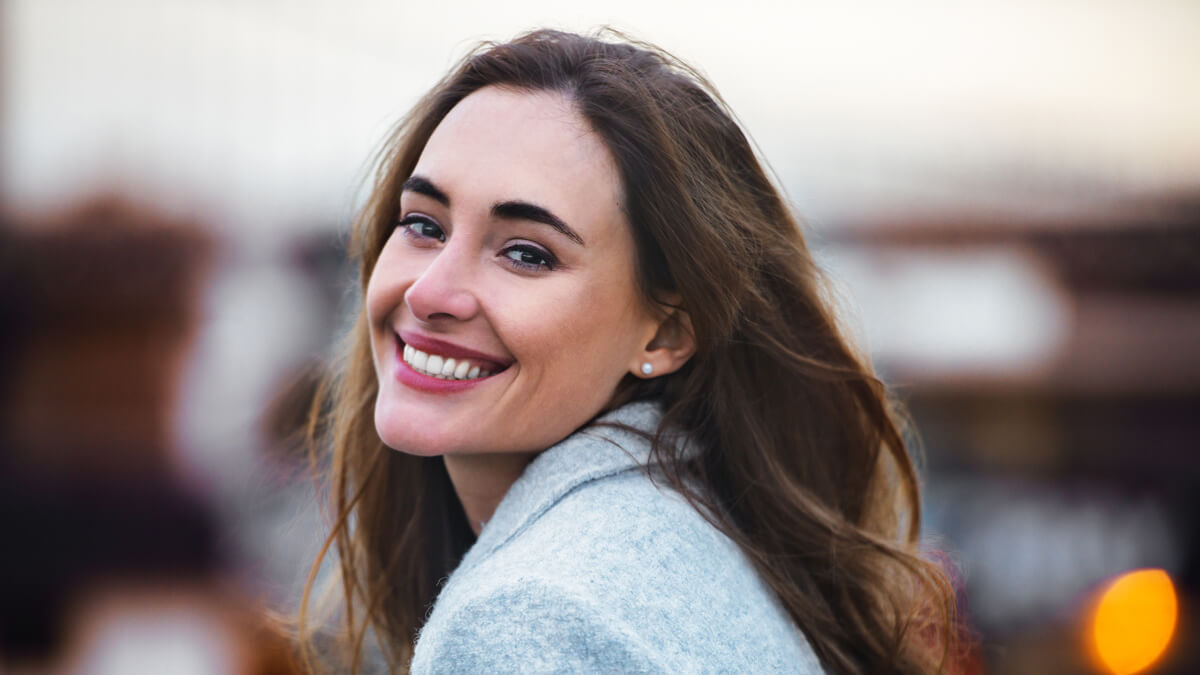 Care and Maintenance
The best way to prevent periodontal disease is to recognize the symptoms and get help before it's too late! That's exactly what we're here for.
If you're noticing symptoms, or if it's been more than six months since we've seen you, we recommend booking a visit with us so we can make sure your gums and teeth are as healthy as they deserve to be.
How We Help You
Dr. Masters is highly skilled in both surgical and non-surgical therapies to help return gums and teeth to proper health. She starts the process with a thorough examination, probing depths, checking attachment levels, reading the radiographs to see where the bone levels are, assessing mobility, and the amounts of bone loss on the teeth.
After reviewing the information, Dr. Masters comes up with a plan of action based on the severity of the disease, which may include surgical or non-surgical methods.
As part of the care plan, she may do extractions and preparation for dental implants, surgery to replace tooth roots, correction where too much gum is showing, or doing soft tissue grafts to cover exposed roots. Sedation dentistry is often used for these procedures.
Regardless of the therapy received, patients can rest easy knowing they're receiving the most advanced, honest care possible. Dr. Masters will always answer your questions and address your concerns, making you an active participant in your care.
Schedule an Appointment Today
If you believe you have a periodontal issue, we'd love to help. Call us today to schedule an appointment to get the care you need.
CONTACT US

Periodontics San Antonio, North Central TX | (210) 349-4424